Shop online for gifts that fight poverty and build hope!
We all know that the best gifts we can ever give are ones that can't be wrapped.
They're deeper gifts we celebrate each Christmas: hope, peace, joy and love. The Everything in Common Gift Catalogue is a great way to share those gifts with others. It's filled with life-changing gifts that help fight poverty and injustice in our world.


Each gift card represents a donation to a life-changing project.
Dedicate it to a loved one
Personalise your card with a special greeting or message.
Send your card and know that it's helping change lives and communities.
Choose physical cards to be mailed to you or digital cards that you can send instantly via email.
Something a little different
We made some fun, cheeky, joyful cards we thought would resonate with some of the special people in your lives. Celebrate the humanitarians, the minimalists, the people who do justice and love kindness! Each card represents a donation to help fight poverty and build hope in the world.
Other ways to make an impact
Sign Up
Host a gift stall
Donate
Donate to UnitingWorld
UnitingWorld is the international aid and partnerships agency of the Uniting Church in Australia. We work in partnership with the global church to address the causes and consequences of poverty, injustice and violence.
How long will it take for my gifts to arrive?
During normal times, we post orders by next business day (from Sydney CBD) and typical Australia Post timeframes apply. 
With postal delays in the leadup to Christmas, the date for ordering physical gift cards to get to you before Christmas is Friday December 8. 
You can also choose print-at-home gift cards or send e-cards from our website at any time!
Postage is free for all Everything in Common orders! However, you can choose to make an additional donation to cover the cost of postage at the checkout. It is a big help!

Also please note, all orders over $500 will be express posted.
Are these gifts tax deductible?
Yes! All gifts represent donations to UnitingWorld and are tax deductible. All additional donations of $2 or more are also tax deductible.
Yes! If your order arrived damaged or you're not happy with your gift cards, we'll happily replace or refund the full amount. Please email us as soon as possible at info@unitingworld.org.au with your order number and an explanation of the item's condition or reason for return.
Where can I learn more about the impact of UnitingWorld and Everything in Common gifts?
You can discover what your support can look like in action in UnitingWorld's Annual Report.
What are UnitingWorld's credentials and accountability measures?
We work directly at the grassroots, with churches that are deeply embedded in their communities. Our close relationships with local partners mean that your support can go to those who need it most, right when they need it.
UnitingWorld is accredited with the Australian Government's Department of Foreign Affairs and Trade (DFAT) and is a proud partner in Australia's aid program. Many of the projects supported by this gift catelogue are supported by the Australian Government (marked on each product page where applicable).
We are a full member of the Australian Council for International Development (ACFID) and are required to meet the highest standards of corporate governance, public accountability and financial management.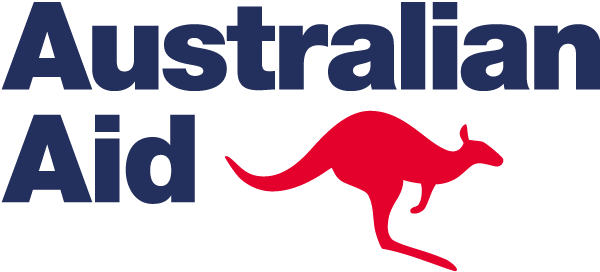 Where can I lodge a complaint or feedback?
UnitingWorld is committed to learning and improving effectiveness. We highly value the contributions and feedback of our supporters, so if you have a complaint please get in touch. For details on how to lodge a complaint, see our Complaints Procedure.
Why is it called Everything in Common?
Everything in Common is inspired by the radical generosity of the early Christians described in Acts 2:44-45:
All the believers were together and had everything in common. They sold property and possessions to give to anyone who had need.