The Pacific nation of Vanuatu has been struck by multiple disasters in quick succession. It is believed over half the population has been affected and a state of emergency has been declared by the Government of Vanuatu.

Extreme weather from Cyclone Judy struck Port Vila on Wednesday, 1 March 2023. Then Cyclone Kevin, also category 4, hit Port Vila on Friday 3 March, then caused damage to other islands as it moved slowly south. Its slow movement meant it caused more damage.

A 6.5 magnitude earthquake also struck the north of Vanuatu on Friday 3 March.

Thousands of people are now sheltering in evacuation centres and there have been reports of flooding and extensive damage to buildings and infrastructure. Many homes have been completely destroyed. No casualties have yet been reported.
You can help get critical aid to people in affected communities.
Our church partner, the Presbyterian Church of Vanuatu, is responding to people impacted by these disasters. They are currently assessing physical damage and other impacts on communities so they can set priorities for recovery efforts. UnitingWorld is providing support for them to meet the needs of affected communities.
Donations of $2 or more are tax deductible in Australia. Please give generously.
Details from Newshub NZ, The Guardian and ABC Pacific Beat.
UnitingWorld File Photo
Many schools, churches and stores have been damaged by the cyclone causing safety hazards and closures. Onesua Presbyterian College (pictured) lost the roof of one of its classrooms.
Donate by
phone
or mail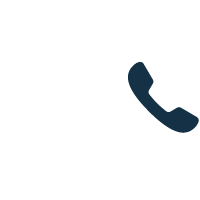 Call:
1800 998 122
(9am-5pm, Mon-Fri)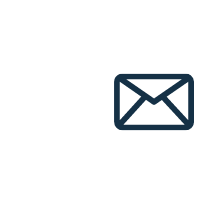 Send a cheque or money order to:
UnitingWorld
PO Box A2266
Sydney NSW 1235
For direct banking, please arrange to deposit your donation into the following UnitingWorld Account:
Bank: Westpac – King St, Sydney NSW
Account Name: Uniting Church Overseas Aid Account
Account Number: 182657
BSB: 032-014
Description: Vanuatu 2023 appeal
On completion of your deposit, please forward an email to: info@unitingworld.org.au with the following details: the amount you deposited, to where you wish the funds be directed ("Food Crisis"), to whom the receipt is to be made out to and the relevant contact details for the receipt (address and phone number).
Your personal information will only be used for the primary purpose for which it was collected and will never be sold on or disclosed to any person, body or agency except where required by law. You can read our full Privacy Policy here.

In the unlikely event that funds raised exceed the needs of this response, they will be held in UnitingWorld's Emergency Contingency Fund to be used in future emergency responses.