How God's people are bringing hope in West Timor


(click to read more) 
There's no question that our world needs good news. For God's people, the words of Rev Dr Mery Kolimon are a ringing call to action:



"It's not enough for us to teach or proclaim the good news. We must work hard to become it for those around us. 

That's why we are committed to being part of transformation in every part of our society - 

helping people find food and shelter, praying with them and nurturing hope."


Mery is the first female Moderator of the Evangelical Church of Timor, leading a church bringing hope to desperate people.  
She's part of a team of ordinary men and women of faith who are:
PREACHING about finding God in suffering and care for creation

 

offering PRAYER and TRAUMA COUNSELLING to children who lost everything in the recent cyclone 

 

helping RE-TRAIN those who are in desperate need of income

 

offering SMALL BUSINESS START UP loans and education on everything from livestock breeding to marketing 

 

assessing hard to reach DISASTER STRUCK REGIONS in partnership with Government to provide help

 

providing their own RESOURCES like solar lamps, food, clean water, school uniforms and building material

 

collaborating with other partners in the region to PREVENT CLIMATE CHANGE impacts 


The Church in West Timor is a fantastic example of the way our Church Partners, world-wide, immerse themselves in every aspect of community life. From Timor and across Indonesia to Zimbabwe, India and Pacific nations, these are churches who live the reality of a faith that changes lives. 
Thank you for praying and giving to help keep our brothers and sisters strong. You're part of the good news our world desperately needs.  

PLEASE PRAY:
West Timor, Indonesia's most disadvantaged province, is battling on multiple fronts:  
COVID-19 cases are surging

 

Seroja, the region's worst cyclone, decimated homes and livelihoods

 

poverty, human trafficking and malnutrition impact too many families

 
Pray for the leadership under Rev Dr Mery Kolimon, for the many pastors who risk their own health to serve others and for the disaster recovery effort.
Give thanks for the lives of many children who have taken part in trauma counselling and families who are being assisted to rebuild after Cyclone Seroja.
Pray for health messaging and the distribution of accurate information encouraging people to follow health directives and to vaccinate.
If you'd like to donate to help Mery, the team in West Timor and other partners bringing hope to change lives, click here.
Your gift will help our partners lift people up:
COVID-19 response | health education | clean water and sanitation | education | job training |
disaster and climate change response | gender equality



Please give generously to change lives in Timor, across Indonesia, the Pacific, Asia and Africa.
All donations of $2 or more are tax deductible.

Donate by
phone
or mail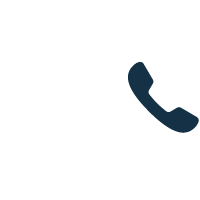 Call: 1800 998 122
(9am-5pm, Mon-Fri)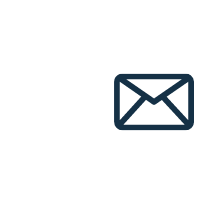 Send a cheque or money order to:
UnitngWorld
PO Box A2266
Sydney NSW 1235
Donate by direct deposit / bank transfer

For direct banking, please arrange to deposit your donation into the following UnitingWorld Account:
Bank: Westpac – King St, Sydney NSW
Account Name: UnitingWorld
Account Number: 182657
BSB: 032-014
Reference: "good news"

IMPORTANT: On completion of your deposit, please forward an email to: info@unitingworld.org.au with the following details: the amount you deposited, to where you wish the funds be directed, to whom the receipt is to be made out to and the relevant contact details (address and phone number).
Thank you!

Thank you!



All gifts of $2 or more are tax-deductible. Your personal information will only be used for the purpose for which it was collected and will not be disclosed to any person, body or agency except where required by law. Click here to read our full Privacy Policy. In the event that funds raised exceed the amount needed for a certain project, funds will be used for other UnitingWorld projects.
UnitingWorld is accredited by the Australian Government and is a member of the Australian Council for International Development (ACFID), holding us accountable to the highest standards of governance, financial transparency and effectiveness in our work.