Sri Lanka is facing it's worst economic crisis since independence. Soaring inflation has caused devastating shortages of food, medicine and fuel, as well as power cuts across the country.
You can help.
We received a letter from our partners, the Methodist Church Sri Lanka (MCSL), asking for help to provide emergency food relief, as well as education support for children who have been affected by widespread school disruptions. Our partners are targeting the most vulnerable: people with disabilities, unemployed widows and families supporting children and the elderly.
MCSL has requested $64,000 to help reach as many people as possible. Please give generously to support our neighbours through this crisis.
All funds raised will support the work of the Methodist Church Sri Lanka providing assistance through their existing projects.

All donations of $2 or more are tax deductible.
Read the letter from our partner
Sri Lanka is facing an unprecedented difficult period at present as the country's economic crisis has plunged the nation into bankruptcy resulting in daily 5-hour power cuts and people forming into long queues to obtain basic necessities.  There is a sharp increase in the cost of living with shortages of medicinal drugs, cooking gas, milk powder and fuel that has triggered island-wide protests against the government in many parts of the country.  This is the country's worst economic crisis since independence.
Following the closing of schools and educational institutes during the period early 2019, 2020 and early part 2021, the education of children was severely affected.  Strike action by teachers and education authorities asking for salary increases in mid 2021, further weakened and hampered the education of school children.  The impact of this is felt more by the children with special needs. Their future depends on the results gained at the most decisive General Certificate of Education (G.C.E.) Ordinary Level examination conducted by the Education Ministry of the Government of Sri Lanka.  The parents cannot afford to pay for extra tuition classes or purchase education materials. Urgent action is needed to help these children catch up on the lost time and learning. 
On the other hand, as a result of acute food shortages created by the loss of buying power of the government due to lack of foreign exchange, the prices of food commodities have sky rocketed.  Poor families are at the brink of starvation.  As imported milk powder is not available, the parents have no means of feeding their infants.  This is an extremely serious situation.
Taking the above into consideration, the Methodist Church of Sri Lanka (MCSL) has initiated a programme titled: "Samaritan Journey," to help the needy and the poor who are faced with extreme hardships under the present situation. 
Proposed Action
Educational support to the children with special needs under the Special Education Unit of Deaf Link Mission.
Distribute food relief packages made up of dry rations to the families threatened with hunger.
Children with Special Needs

Rs.3,000 to be provided to each child to obtain special coaching, purchase past papers to study and cover travel expenses etc.  in preparing for O/L exams.

 

Deaf Link has identified 400 known children in Colombo, Kilinochchi, Ampara and some in other districts to target.

Food rations to families

Rs. 5,000 worth of dry food rations relief package to be supplied per family per month. 

 

Unemployed poor widows and women-headed families
Family with disabled member
Family with more children
Family supporting elders
Rev. W.P. Ebenezer Joseph
President of Conference
METHODIST CHURCH OF SRI LANKA
19 May 2022

Donate by
phone
or mail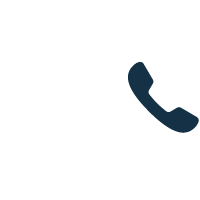 Call:
1800 998 122
(9am-5pm, Mon-Fri)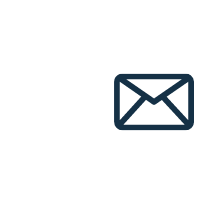 Send a cheque or money order to:
UnitngWorld
PO Box A2266
Sydney NSW 1235
Donate by direct deposit / bank transfer

For direct banking, please arrange to deposit your donation into the following UnitingWorld Account:
Bank: Westpac – King St, Sydney NSW
Account Name: UnitingWorld Donations
Account Number: 182657
BSB: 032-014
Reference: Sri Lanka Emergency
IMPORTANT: On completion of your deposit, please forward an email to: info@unitingworld.org.au with the following details: the amount you deposited, to where you wish the funds be directed ("Where most needed"), to whom the receipt is to be made out to and the relevant contact details (address and phone number).
Thank you!

All gifts of $2 or more are tax-deductible. Your personal information will only be used for the purpose for which it was collected and will not be disclosed to any person, body or agency except where required by law. Click here to read our full Privacy Policy. In the event that funds raised exceed the amount needed for a certain project, funds will be used for other UnitingWorld projects.
UnitingWorld is accredited by the Australian Government and is a member of the Australian Council for International Development (ACFID), which holds us to accountable to the highest standards of governance, financial transparency and effectiveness in our work.