Hashini was born just before fighting broke out between government forces and the Tamil Tigers in 1983. With a foot that turned inward and not enough strength to sit or crawl like other babies, by the time she was six months old Hashini's parents were worried that her disability was permanent.
"My father was a Catholic and my mother was a Hindu, so she was not sure that God could heal," Hashini recalls. "But for nine days she decided to pray that I would be able to have a life like the other children. And not long after I was six months old, her prayer was answered. I began to crawl. That is how my mother became a Christian."
As Hashini's parents rejoiced, the war began in earnest and the fighting came close to their home. Her father, a newspaper journalist who wrote in English and spoke the language quite fluently, began to worry for the future of his family. And as one year turned to two, and then to five and six, Hashini continued to crawl, but not to walk.
"My father carried me everywhere," Hashini recalls. "He put me on his shoulders and as I grew, he took me to all the same places as the other children. I felt happy. I felt I was the same as others, even though I could only crawl." In the early 1990s, Hashini and her family were forced to leave their home and flee to a refugee camp near Colombo. Conditions were terrible, but like many others they had no choice and were hopeful they might be selected to receive asylum in places like Australia and Canada.
Hashini's family stayed for ten months, but in spite of her father's skills, were never able to access the right support to be considered as refugees. Instead, they heard of a doctor who might be able to help nine-year-old Hashini's foot problem. By now, Hashini was using crutches to get around – a tenacious, outgoing young woman who loved school and being with her friends. The thought of an operation that could help her to walk was tantalising. She remembers the excitement of attending the surgery – the thought that finally, she would walk.
New Realities

As Hashini slowly healed, a terrible reality came to light. It became apparent that her leg was worse than ever, her foot turning further inward and the muscles wasting: she could no longer even use the crutches. Bewildered, her family sought the advice of a second doctor who delivered the devastating news: the wrong nerve had been cut in Hashini's leg. She would never walk.
"After that I felt very alone, my father was working very hard to look after us all, and to rebuild our life at home after the camp, and it became much harder for me to get to school. He had been carrying me everywhere – I remember being on one shoulder while he carried bags on the other. By the time I was fourteen it was so difficult to travel to school that I began to learn from home instead. My father bought us a television set so I could keep learning English, and he taught me himself. But my friends didn't come by anymore, and I lost touch with everyone but my parents."
As she prepared to take her O-Levels – exams she was determined to sit in spite of the difficulties – Hashini suffered another shattering set back. Her father, who had promised to carry her to the school to sit her paper, died of a heart attack. He had been her biggest champion, and his loss was devastating. "Suddenly my focus wasn't on exams anymore," Hashini remembers. "I missed my father. He had always taught me to think on the happy things, to laugh and to be grateful. But now he was gone. I worried for my mother, and for the first time, I was very afraid for my own future."
But the legacy of her father's care was only just beginning. Just before his death, he had persuaded local social services to supply Hashini with a wheelchair. In the aftermath of her father's passing, a local NGO came by to help her adapt to her new mode of transport. Recognising her developing English skills, they also invited her to training workshops that covered practical employment skills as well as lessons in resilience.
"I had never been a person who worried too much – my father had taught me faith and a way to concentrate on the happy things," Hashini recalls of these years. "And slowly I began to see that with the help of people around me, there were ways I could be useful." Hashini embraced the English language skills her father had always nurtured and was offered a position tutoring children in her local township. Each afternoon children came to her home, where from her wheelchair, she assisted them with English homework and taught them new skills. "This was when Deaflink, from the Methodist Church in Sri Lanka, saw me and thought I had real potential," Hashini explains.
"They entered my life at just the right time, because since my father's death, my mother and I had only a very small income. They told me they could help me train as a seamstress, and alongside the tutoring work, I would be able to look after myself."
Surrounded by a community of trainers from our partners' disability-focussed organisation, Deaflink, Hashini soon picked up new skills as a tailor. Generous people like you, helped provide the funds for the project, which meant Hashini was gifted her own machine. Over the past few years she has not only provided quality work for her neighbourhood, but also teaches a number of young women who come to her home for tuition.
"Another thing that made such a difference – Deaflink offered training in human rights, disability services and advocacy," Hashini recalls. "Because I had good English and understood these things, people with disabilities in my region came to me to help them write letters or talk to people when they were having problems. It made me realise I was valuable, and could give back to my community." As President of the Disabled Person's Association, which encourages people with disability to help plan activities that empower and educate, Hashini was honoured by Deaflink for services to her community. She also represented women with a disability at a meeting of the UN Human Rights Council, and plans to continue working alongside Deaflink teaching and supporting others in her community.

I want to invite you to continue to be part of Hashini's story, and thousands of others, by giving a generous gift today to our work among people striving to take control of their futures and give back to a world in need. Your donation can help our partners in Sri Lanka and across Asia, Africa and the Pacific to provide training, employment opportunities, clean water, education and hope to some of our world's most vulnerable people. In time, they too invest their skills back into making our world safer and stronger – for us all.
.Our friends in the Pacific, Asia and Africa have never needed our help more.
Join hands with us to act now:
COVID-19 response | health education | clean water and sanitation | education | job training | disaster and climate change response | gender equality
Right now your gift can have up to six times the impact*
All donations of $2 or more are tax deductible.

Donate by
phone
or mail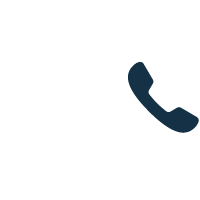 Call: 1800 998 122
(9am-5pm, Mon-Fri)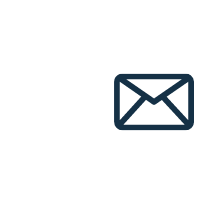 Send a cheque or money order to:
UnitngWorld
PO Box A2266
Sydney NSW 1235
Donate by direct deposit / bank transfer

For direct banking, please arrange to deposit your donation into the following UnitingWorld Account:
Bank: Westpac – King St, Sydney NSW
Account Name: UnitingWorld
Account Number: 182657
BSB: 032-014
Reference: "JoinHands"

IMPORTANT: On completion of your deposit, please forward an email to: info@unitingworld.org.au with the following details: the amount you deposited, to where you wish the funds be directed (e.g. "EOFY Appeal" or "Join Hands"), to whom the receipt is to be made out to and the relevant contact details (address and phone number).
Thank you!

*Why your gift goes further
UnitingWorld is a valued partner of the Australian Government, receiving funding each year to carry out poverty alleviation, gender equality and climate change projects overseas.
Every donation you make to this appeal will be combined with funding from the Australian Government to reach more people. We have committed to contribute $1 for every $5 we receive from the Australian Government, which means right now your gift can go up to six times as far helping us extend the reach of our programs.
Your tax-deductible donation will make a huge impact and transform lives. Please give generously.
(Click here to donate now online)


Privacy and transparency

All gifts of $2 or more are tax-deductible. Your personal information will only be used for the purpose for which it was collected and will never be disclosed to any person, body or agency except where required by law. Click here to read our full Privacy Policy. In the event that funds raised exceed the amount needed for a certain project, funds will be used for other UnitingWorld projects.
UnitingWorld is accredited by the Australian Government and is a member of the Australian Council for International Development (ACFID), which holds us to accountable to the highest standards of governance, financial transparency and effectiveness in our work.
We gratefully acknowledge the support of the Australian Government through the Australian NGO Cooperation Program (ANCP) and other programs.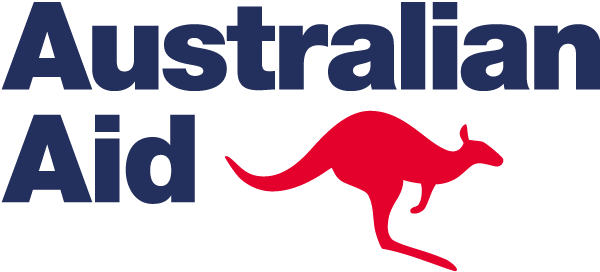 Which projects are supported by the Australian Government?


The below projects are supported by this appeal and all donations will be combined with funding from the Australian Government and applied where most needed.


Thank you for your support!
Together we'll make a big impact.