Looking for other ways to donate? Click here
UnitingWorld
End of Financial Year Appeal 2023

Your tax-deductible gift will help resource the critical work of our church partners in the Pacific, Asia and Africa, giving people the tools and opportunities to lift themselves out of poverty – for good.

Thanks to our partnership with the Australian Government, your gift will be combined with Australian Aid funding to make up to six times the impact (read more*)
Please give generously.




Together

we can end poverty.
We're blessed to be a part of a powerful network of people and organisations working together to make sustainable progress to end poverty in our world. Last year we were able to impact the lives of more than 201,600 people together through sustainable community development in partnership with local church communities.
We need your help to do it again! Below you can read about the difference your donation can make. In rural Bali, our partners are making a big impact to end poverty through their community development program. It's a program that helped thousands of families keep their heads above water during the pandemic and that is now helping people like Komang, his wife Desak and their three children escape intergenerational poverty.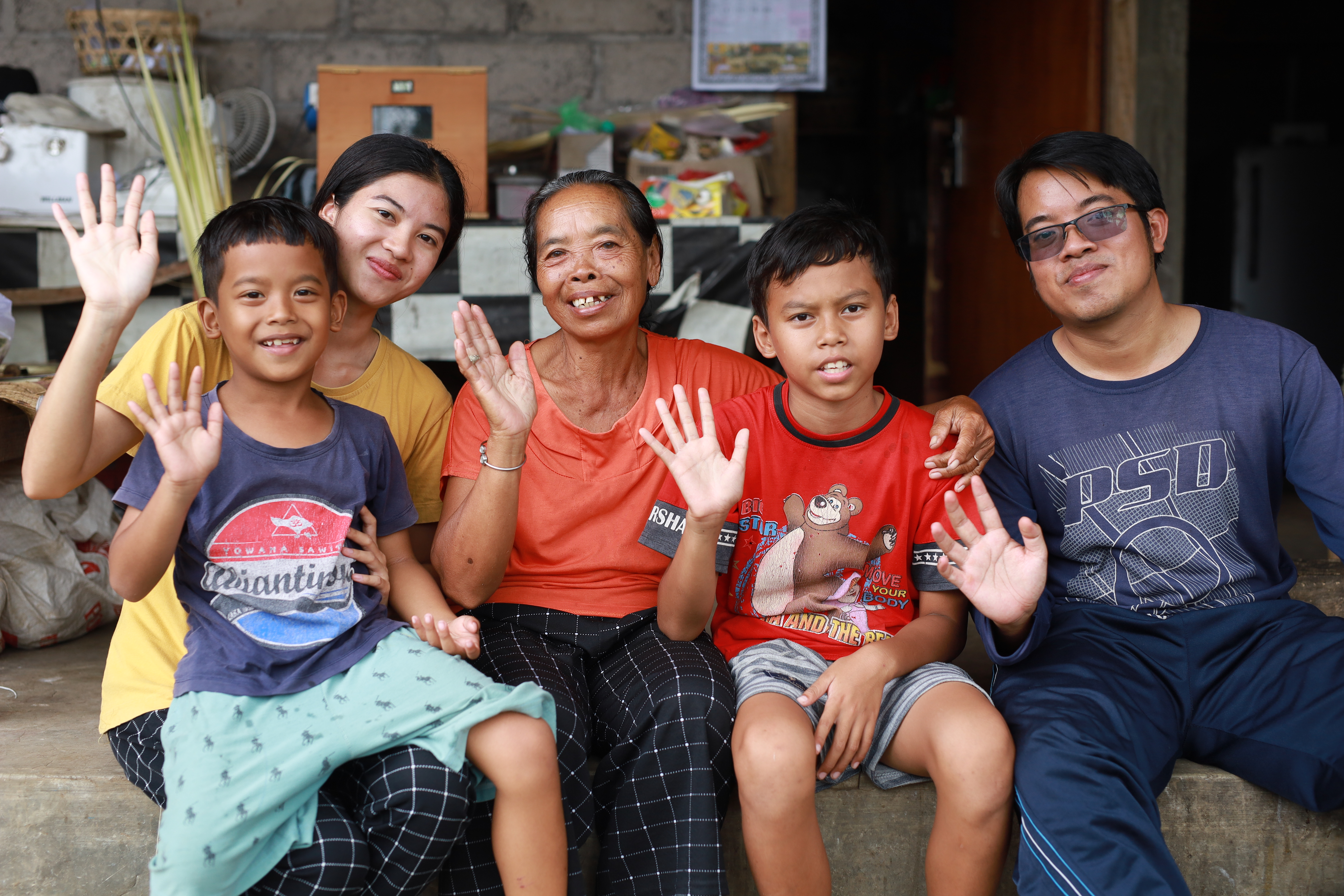 Komang comes from a low-caste farming family. Growing up far from the tourist circuit and its employment opportunities, he never had the chance to pursue an education but was fortunate to secure a job as a driver for the provincial government.

When his father died of COVID-19, he had to leave his job to look after his elderly mother at home. He worked as a day labourer for fishermen nearby and tried building back the family vegetable farm, hoping to make a life of it. He worked hard to provide for his family and hoped to give them opportunities he didn't have.

But in the quiet village economy, Komang was only just managing to make ends meet. When the economic downturn hit, he started to despair that he wouldn't be able to afford to pay for his children to go to school or have proper health care.

"I think our struggles come from low education," explained Komang. "My wife and I came from families that couldn't afford to send us to school, so it's been diffifficult to develop our family. It's the same for many people across our community."

Komang heard about our partner, the Maha Bhoga Marga Foundation (MBM), from the elders of his village who were hosting a meeting to connect the community with MBM staff.

"We received information from the village that there would be a visit from MBM, who could help with our low income," said Komang. "So, we attended a meeting together with twelve other families from our community. They listened to our struggles with the economy, job-losses, high cost of living… and explained how they can help."

Komang told them his biggest challenges were learning how to grow a new business and finding money to start.

Our partners said they could help with both. They offered technical help to launch a chicken-breeding venture and cash to buy the things Komang needed to get started.

Komang jumped at the opportunity. "After group training and help setting up, I was able to raise 100 head of chicken," said Komang. "With the capital assistance from MBM, we were able to develop our business from just raising and selling chickens to managing the products, so we can earn more: processing the meat from broilers, selling eggs, even selling hot fried chicken during festivals."

One year on, Komang has a thriving business, a far more secure future and is now thinking bigger, thanks to the ongoing support of our partners. "I am now in the process of obtaining a permit to have a label so that my processed chicken can be sold at mini-markets or larger shops," he says.

"The role of the MBM staff means a lot to our success. From the beginning until now, they accompanied us in providing help and and group training with others who were given the same support. This way we can each make improvements, sharing the experiences of raising chickens."

Komang now has a different view of his future - something we all strive for in this life. What a great privilege we have to be able to help each other along the way.

"The dream that I have always hoped for is that our family can change for the better, to do more prosperous work so that we can have a decent life and without lacking anything. Thanks to your help I feel like we can get there."
Right now, your gift has up to

six times the impact

for people like Komang and his family.
Your donation can allow our partners across Asia, Africa and the Pacific to provide critical training, employment opportunities, clean water, education and hope to families like Komang's.
As a partner of the Australian Government, we can access funding each year to implement poverty alleviation, gender quality and climate change programs overseas. But we need your help to do it. We have committed to raising at least $1 for every $5 we receive from the government*. So your donation will be combined with funding from the Australian Government to reach more people!
All donations of $2 or more are tax deductible.
Everyone has a role to play.

We talk a lot about the importance of partnership at UnitingWorld, because we really do believe that when we work together — churches, local communities and leaders, people like Komang, and you and me — we unlock the most effective route out of poverty.

And when partnership is at its best, all parts are able to give and to receive and to celebrate the incomparable joy of each life made more abundant.

We thought you should know where you fit into this wonderful network of partners so we made you a little diagram ↓

Progress to our fundraising goal
Direct deposit / bank transfer


(click for details)
For direct banking, please arrange to deposit your donation into the following UnitingWorld Account:
Bank: Westpac – King St, Sydney NSW
Account Name: UnitingWorld Donations
Account Number: 182657
BSB: 032-014
Reference: "End Poverty"

IMPORTANT: On completion of your deposit, please forward an email to: info@unitingworld.org.au with the following details: the amount you deposited, to where you wish the funds be directed (e.g. "EOFY Appeal" or "End Poverty"), to whom the receipt is to be made out to and the relevant contact details (address and phone number).
Thank you!

*Why your gift makes a bigger impact
UnitingWorld is a valued partner of the Australian Government, receiving flexible funding under the Australian NGO Cooperation Program (ANCP) and other programs to carry out poverty alleviation, gender equality and climate change projects overseas.
Each donation made to this appeal will be combined with funding from the Australian Government to reach more people. We have committed to contribute at least $1 for every $5 we receive from the Australian Government, which means right now your gift can go up to six times as far helping us extend the reach of our programs.
Your tax-deductible donation will make a huge impact and transform lives. Please give generously.
(Click here to donate now online)



Privacy and transparency
All gifts of $2 or more are tax-deductible. Your personal information will only be used for the purpose for which it was collected and will not be disclosed to any person, body or agency except where required by law. Click here to read our full Privacy Policy. We hope to raise $500,000 through this appeal to fund our government-supported projects. In the event that funds raised exceed the amount needed for a certain project, funds will be used for other government-supported UnitingWorld projects.
UnitingWorld is accredited by the Australian Department of Foreign Affairs and Trade (DFAT), responsible for managing Australia's aid program. To maintain accreditation, UnitingWorld's systems, policies and processes are rigorously reviewed by the Australian Government.
UnitingWorld is also a member of the Australian Council for International Development (ACFID), which holds us to accountable to the highest standards of governance, financial transparency and effectiveness in our work.
We gratefully acknowledge the support of the Australian Government through the Australian NGO Cooperation Program (ANCP) and other programs.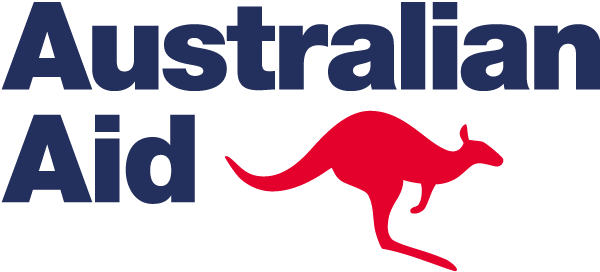 Which projects are supported by the Australian Government?




These are some of the projects that will be supported by this appeal and all donations will be combined with funding from the Australian Government and applied where most needed.
Thank you for your support!
Together we'll make a big impact.