On 6 February 2023, a series of devastating earthquakes hit southeast Türkiye and northern Syria causing widespread damage. At least 33,000 people were killed and more than a million people are now living in temporary shelters.

Rescuers are still searching rubble for survivors, but hopes are fading and the death toll is expected to rise.
The Government of Türkiye said this week that about 80,000 people are in hospital, and more than a million have been made homeless and are taking refuge from the bitter cold. In addition to the freezing conditions, food and water and appropriate shelter are becoming scarce and increasingly difficult to access.

You can help get critical aid to people in affected communities.
Please donate to support churches working together through ACT Alliance to assist people in Syria and Türkiye. Donations made here will be directed to ACT Alliance members in the region to provide this much needed humanitarian support.
Donations of $2 or more are tax deductible in Australia. Please give generously.
Information and photos via ACT Alliance.
UnitingWorld is a member of the ACT Alliance, a global network of 145 churches and related agencies engaged in development, humanitarian and advocacy work.
ACT Alliance members began responding to humanitarian needs shortly after the first earthquake struck. 

As the scale of the disaster continues to be discovered, ACT members are checking in with their own staff teams, conducting rapid needs assessments, and already working to provide life-saving supplies to impacted people.
ACT member, The Greek Orthodox Patriarchate of Antioch and All the East- Department of Ecumenical Relations and Development (GOPA-DERD) is providing food, winterization (blankets and mattresses) and medical aid in affected communities in Aleppo, Hama, Latakia.
The Middle East Council of Churches, also an ACT member, posted a statement stating that "…all the Churches in the Middle East have put their resources at the disposal of the affected and displaced people due to the earthquake, since the first moments of the disaster…" and that "The Churches in the Middle East, which always supports their people, will spare no effort in doing all they can to relieve their pain and lead them towards prosperity and progress."
Plans are underway from other ACT members to supply winterization materials, ambulances, and other needed supplies as the extent of the need is known.
Main photo: GOPA-DERD staff looking at the damage from the 7.8 magnitude earthquake that hit Syria and Turkey on Feb 6, 2023. GOPA-DERD is providing food, blankets, and medical supplies to impacted households. Photo: GOPA-DERD

The photos below are of GOPA-DERD team intervening in health (medical in-kind distribution), MHPSS rapid response for children and other activities in Syria as part of the humanitarian response to the devastating 7.8 magnitude earthquake that struck Syria and Turkey on Feb 6, 2023. Photo: GOPA-DERD

Donate by
phone
or mail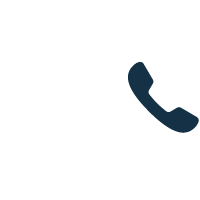 Call:
1800 998 122
(9am-5pm, Mon-Fri)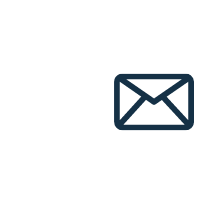 Send a cheque or money order to:
UnitingWorld
PO Box A2266
Sydney NSW 1235
For direct banking, please arrange to deposit your donation into the following UnitingWorld Account:
Bank: Westpac – King St, Sydney NSW
Account Name: Uniting Church Overseas Aid Account
Account Number: 182657
BSB: 032-014
Description: Earthquake appeal
On completion of your deposit, please forward an email to: info@unitingworld.org.au with the following details: the amount you deposited, to where you wish the funds be directed ("Food Crisis"), to whom the receipt is to be made out to and the relevant contact details for the receipt (address and phone number).
Your personal information will only be used for the primary purpose for which it was collected and will never be sold on or disclosed to any person, body or agency except where required by law. You can read our full Privacy Policy here.

In the unlikely event that funds raised exceed the needs of this response, they will be held in UnitingWorld's Emergency Contingency Fund to be used in future emergency responses.