FOOD. WATER. SANITATION. SAFETY
Help prevent the spread of disease, stop hunger, protect people at increased risk of violence and support jobs for recovery.
Right now, your gift can have up to six times the impact through our partnership with the Australian Government.* (Read more)
Donations of $2 or more are tax deductible in Australia.






"We are hungry. I used to work as a maid in a house, but they won't have me anymore. We were eating rice, but no spices, no vegetables. I can't leave my home, but even if I could, I have no money to spend."
Anika, mother of three children, is being assisted by our partner The Church of North India, Amritsar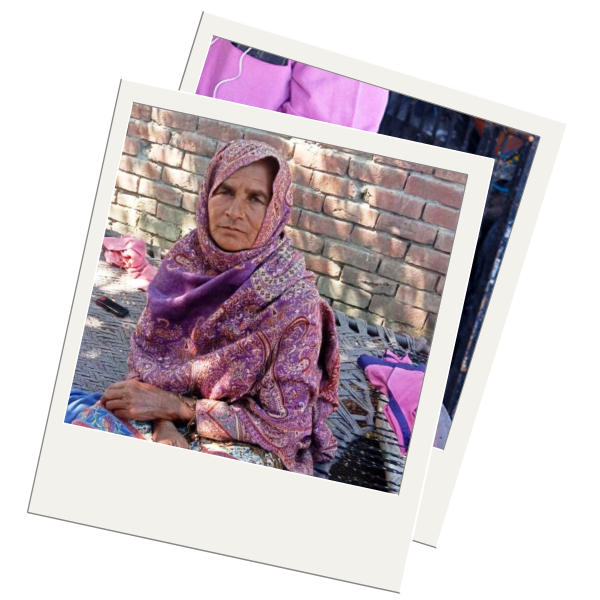 "I am afraid for the economic situation here - most people have lost their jobs and their income has gone, so there is not enough food. Bali relies on tourism. Without it the economy will die. I'm afraid of anarchy and demonstrations if the situation doesn't improve."
Wayan, father of three, is being supported by our partner The Protestant Church of Bali.



"Zimbabwe has more than 60% people in the informal sector who live from hand to mouth and now they are locked down. What do they eat? They are starving indoors. There are many cases of gender-based violence. The situation is bad! According to World Food Project, there are 7.7 million people with no food following two years of drought, and now many are locked down so the number increases. Where mealie meal is being sold, there are long queues and social distancing can never be considered."
Junior Vutoyi is implementing COVID 19 plans in rural Zimbabwe through our partner The Methodist Church of Zimbabwe.

SUMMARY OF ACTIVITIES AND IMPLEMENTING PARTNERS
(Summary not exhausive - updated 29 May )
India
Church of North India (CNI): Diocese of Durgapur, Diocese of Amritsar
CNI's existing community development projects to address poverty and social exclusion have been redirected to protect vulnerable communities from COVID-19 and support people who have lost jobs or their source of income during the lockdowns.
Front-line street outreach providing hot meals and hygiene packs (containing masks and soap) to the homeless and newly unemployed
Project has been creating masks to protect community service workers in Amritsar (particularly people who work in crowded markets)
Providing vulnerable households identified by the existing project with emergency food and hygiene packs.
Papua New Guinea
United Church in Papua New Guinea (UCPNG)
The UCPNG project team has a strong partnership with the Milne Bay Provincial Government and has been refocusing the existing hygiene behaviour change activities towards handwashing and hygiene messages that are specific to COVID-19.
Working across 17 communities in Milne Bay province to run COVID-19 awareness sessions and installing handwashing stations with soap, instructional posters and steps so children can reach
Working with 4 other church partners in Papua New Guinea, UCPNG will be helping support the immediate needs of almost 40,000 people with clean water, sanitation and health services
Training community mobilisers to drive engagement with preventative activities and government health services.
Zimbabwe
Methodist Church of Zimbabwe (MCZ)
MCZ acted early to help flatten the curve with a campaign to raise awareness across their communities. COVID-19 could not have come at a worse time for Zimbabwe, exacerbating already incredibly difficult conditions. Zimbabwe's annual inflation rate soared more than 500% in February, the unemployment rate remains over 90%, medicines are scarce and over half of the population is food insecure.
Producing education packs about COVID-19 for use in rural areas (produced 5,000 so far)
Supporting local health centres to acquire personal protective equipment
Helping provide food, clean water and soap to households most in need.
Continuing existing project activities—from a distance—to obtain baseline data about church and community awareness on child protection, gender-based violence, disability inclusion and human trafficking issues.
Bali
Protestant Christian Church of Bali
Our partners have put their normal poverty alleviation activities on hold and most staff are working from home. They are contacting village leaders in the communities they work in by phone to set up information alerts and check in that vulnerable people have access to handwashing stations. They are supporting additional families with building toilets in their own homes and supporting messages by the Ministry of Health about COVID-19, spatial distancing and where to get help. Bali is expected to be hit hard by the impact of the virus as many people will lose their jobs, especially those in the tourism industry.
Providing households with food assistance (2,338 people so far)
Supplying health packages containing masks, soap and vitamins (320 families so far)
Giving rural communities education and hygiene brochures (708 families so far)
Planting and preparing fruit and vegetable plants to help improve long-term food security and nutrition (1,000 so far)
Providing technical assistance to 14 village leaders realigning village budgets to support families impacted by COVID-19.
Sri Lanka
Methodist Church of Sri Lanka
In response to COVID-19, the existing disability empowerment project is providing food packages and support to families connected to the project. Our partners have been speeding up the dissemination of messaging on COVID-19, including health awareness, prevention measures and response to families connected to this project.
Supporting people with disabilities who have lost their jobs find other means of income
Providing food and hygiene packs (130 vulnerable households so far)
Creating plans with the Department of Agriculture to support the creation of organic home gardens to meet the expected vegetable and fruit shortage.

Australian Aid and COVID-19
Recognising the threat of COVID-19 to vulnerable communities supported by UnitingWorld and other Australian Aid partners, the Australian Government has made some changes to the NGO Cooperation Program (ANCP). We're grateful for their flexibility in response to COVID-19 on matched funding requirements. We remain committed to contributing at least $1 for every $5 we can access in government funding for our projects.
Changes have also meant that UnitingWorld and our partners have been able to pivot ongoing development activities to support critical COVID-19 humanitarian response and health promotion activities, including emergency food; access to clean water, soap and health advice to stop the spread of the virus; protection and support for people vulnerable to violence, and income generation activities for people in devastated economies.
Your donation will go towards a broad range of initiatives that support and equip communities to overcome COVID-19.

*Why your gift goes further
As a valued partner of the Australian Government, we can access funding each year to implement our poverty alleviation programs. We have committed to contribute at least $1 for every $5 we can access in government funding, which means right now your gift can go up to six times as far.
Your tax-deductible donation will make a big impact and save lives. Please give generously.
UnitingWorld is supported by the Australian Government through the Australian NGO Cooperation Program (ANCP).



Donations of $2 or more are tax deductible in Australia.
Funds raised through this appeal will support UnitingWorld's transformative relief and development work with partners in the Pacific, Asia and Africa. UnitingWorld will use donations with care, and apply them to where they are most needed during the COVID-19 crisis. In the unlikely event that any of the projects or activities mentioned are oversubscribed, donations will be applied to other UnitingWorld relief and development projects where most needed.
Privacy Policy
Your personal information will only be used for the primary purpose for which it was collected and will never be sold on or disclosed to any person, body or agency except where required by law. You can read our full Privacy Policy here.
Direct Debit / Bank Transfer
Bank: Westpac – King St, Sydney NSW
Account Name: Uniting Church Overseas Aid Account
Account Number: 182657
BSB: 032-014
Description: EOFY2020
On completion of your deposit, please send an email to: info@unitingworld.org.au with the following details: the amount you deposited, to where you wish the funds be directed ("EOFY Appeal"), to whom the receipt is to be made out to and the relevant contact details (address and phone number) so we can send you your receipt.
Cheque
For mail, please forward your cheque, money order or credit card details to:
UnitingWorld
PO Box A2266
Sydney South NSW 1235
Phone
A member of our team can take your donation by credit card over the phone.
Please call: 1800 998 122